home
about us
the menu
photo gallery
contact us
X
Chef Nate's Hours & Location
Sunday:
4:00pm - 10:00pm
Monday:
4:00pm - 10:00pm
Tuesday:
4:00pm - 10:00pm
Wednesday:
4:00pm - 10:00pm
Thursday:
4:00pm - 10:00pm
Friday:
4:00pm - 11:00pm
Saturday:
4:00pm - 11:00pm
Bar opens 4:00pm / Dining room opens 5:00pm
2045 Wilton Dr, Wilton Manors, FL 33305 954.541.5646
About Us
a brief history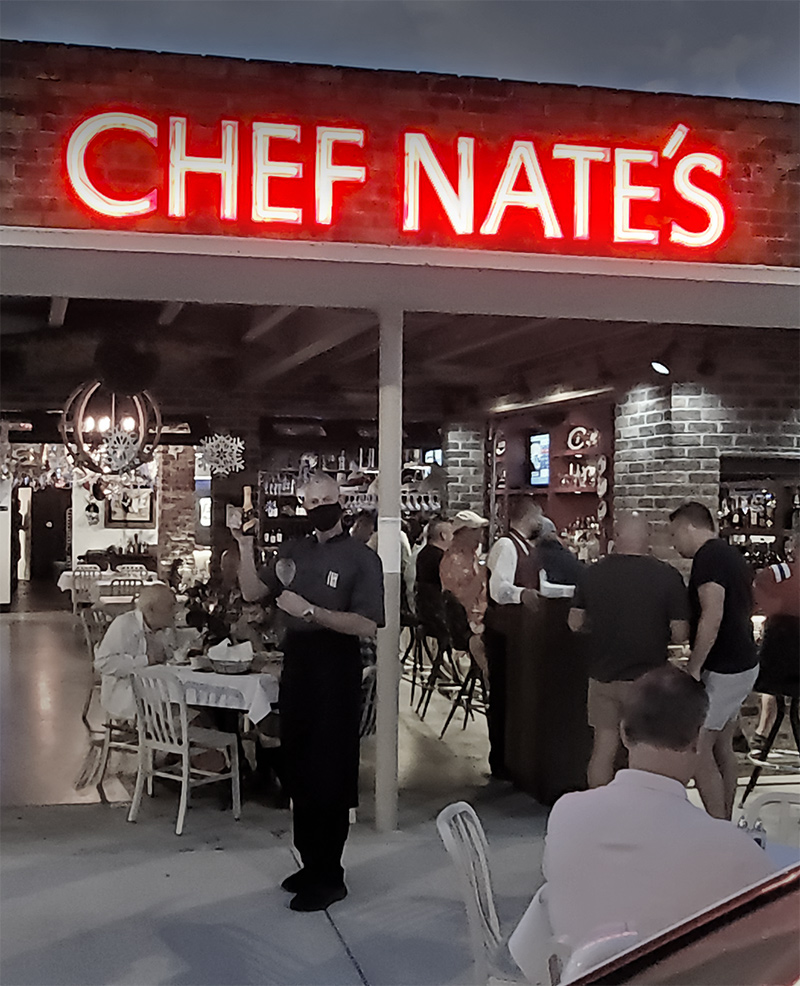 Chef Nate has been in the business for 40 years. He owned and operated Tropics Restaurant and Piano Bar for 20 years, as well as establishments such as Le Dome of the 4 Seasons and Primavera, to being a private Chef on Private Island and private yachts.
He as an owner and the management are committed to offering the public quality food and customer service provided by dedicated, service minded employees at his newest venture, Chef Nate's.

See days & hours of service.
The Menu
delectable cuisine
Appetizers
Baked Brie
$13
Wrapped in puff pastry and oven baked. Served with toast points, a raspberry dipping sauce and fresh fruit.
Stuffed Mushrooms
$14
Mushroom Caps stuffed with an Andouille sausage stuffing, oven baked and served over a red pepper pesto.
Spinach Artichoke Dip
$13
Served pipping hot in a bread bowl, enough to share.
Shrimp Cocktail
$15
Chilled jumbo shrimp served with our zesty cocktail sauce.
Maryland Crab Cakes
$15
Prepared in the Chesapeake Bay style, breaded and fried until golden brown. Served with a cranberry coulis.
Escargot en Croute
$14
Served in a Key lime garlic butter with sun dried tomatoes and topped with a puff pastry cap and oven baked to a golden brown.
Soups & Salads
Soup of the Day
$6 Cup / $8 Bowl
Our Chef's daily creation.
House Salad - Large
$10
Mixed field greens topped with tomatoes, cucumbers, croutons and crumbles Bleu cheese and house balsamic vinaigrette.
+ ADD a small House Salad to any ENTREE $6.00
+ Add Grilled Chicken $9
+ Add Grilled Salmon $15
+ Add Jumbo Shrimp $15
Ceasar
$12
Romaine lettuce and croutons tossed with a creamy Caesar dressing. Topped with shaved Parmesan cheese.
+ ADD a small Ceasar Salad to any ENTREE $7
+ Anchovies 3/$2.50
+ Add Grilled Chicken $9
+ Add Grilled Salmon $15
+ Add Jumbo Shrimp $15
Caprese
$14
Sliced beefsteak tomatoes topped with buffalo mozzarella cheese, red onions and fresh basil, topped with olive oil and balsamic glaze.
Houston's Salad
$25
Mixed field greens with mushrooms, hearts of palm, Mandarin oranges, tomatoes and cucumbers, crumbled bleu cheese and croutons; then topped with grilled Salmon. Served with a lite raspberry vinaigrette.
Sandwiches
Chef Nate's Burger
$14
10 oz. of hand pressed ground beef prepared to your liking, served with with lettuce, tomato on a Kaiser roll. Served with house seasoned fries.
+ Add cheese $1
Grilled Chicken Breast
$13
Breast of chicken, grilled and topped with provolone cheese, bacon and onion rings on a Kaiser roll. Served with choice of house seasoned fries or fresh fruit.
Turkey Burger
$14
Ground turkey and seasonings, grilled to perfection, topped with lettuce and tomato with your choice of cheese. Served with fresh fruit.
Open faced Prime Rib Au Jus
$24
Grilled and served open face on toasted garlic Hoagie roll topped with onion rings. Served with au jus and horseradish mousse and our house seasoned fries.
Beef
Choice of Today's Potato or Rice of the Day
Prime Rib Au Jus
$MKT
A 10 or 14 oz. cut of our slow roasted seasoned prime rib of beef prime rib of beef prepared to perfection. Served with our homemade horseradish Mousse.
Filet Mignon of Beef
$38
8 oz. center cut filet, grilled to your specification and served with a sauce Bernaise.
New York Strip
$28
10 oz. cut strip steak grilled to your linking. Served with peppercorn sauce.
Pasta
Linguini Bolognese
$21
Braised ground meat in a red wine tomato garlic fresh basil reduction tossed with linguini. Served with shaved Parmesan cheese and toasted garlic bread.
Scallops and Shrimp Penne
$29
Sautéed shrimp and scallops with garlic in a delicate white wine garlic parsley cream sauce with diced tomatoes, tossed with penne pasta.
Chicken Pomodoro
$21
Sautéed chucks of chicken in olive oil and garlic, in a tomato and fresh basil sauce, tossed with fettuccini. Topped with buffalo mozzarella.
Poultry
Choice of Potato or Rice of the Day
Chicken Parmesan
$23
Lightly pounded chicken breast, breaded and pan sautéed then topped with marinara sauce and mozzarella cheese, oven baked and served with angel hair pasta.
Mahogany Roasted Duck
$27
1/2 a duckling oven roasted until crispy, served with a Cointreau orange glaze.
Chicken Francaise
$21
Breast of chicken, lightly pounded, egg washed and then pan sautéed in a white wine lemon butter sauce.
Chicken Piccata
$22
Chicken breast, lightly pounded and floured, then pan sautéed in a lemon butter caper sauce.
Seafood
Choice of Potato or Rice of the Day
Catch of the Day
$MKT
Ask your server for today's selection and preparation.
Scottish Salmon
$25
8 oz. of fresh Scottish salmon grilled and served with a Sherry dill sauce.
Fish and Chips
$18
Batter dipped and fried until crispy and golden brown. Served with our house seasoned fries, tartar sauce, and malt vinegar.
Chef Nate's Favorites
Choice of Potato or Rice of the Day
Pork Tenderloin
$23
Pan seared and topped with violet mustard and aromatic herb encrusted, then finished in the oven. Accompanied with a fresh mango sweet and sour glaze.
Baby Back Barbeque Ribs
$23
Fork tender and deboned 1/2 rack of farm raised domestic ribs slow cooked until tender and coated with barbeque sauce.
Jambalaya
$24
Chicken, Ham, Shrimp and Andouille sausage prepared in the Creole fashion and served over today's rice of the day.
Tornadoes Nathan
$38
Medallions of filet mignon, grilled and topped with sauteed escargot in a garlic parsley confite.
Nate's Famous Stuffed Chicken Breast
$25
Lightly pounded breast of chicken stuffed with a cream cheese, spinach, artichoke stuffing with Prosciutto, then rolled, breaded and pan seared until golden brown, then finished in the oven and served with sauce Mornay.
Desserts
Ask your server for today's selection.
Consuming raw or under cooked meats, poultry, seafood, shellfish, or eggs may increase your risk of food borne illness, especially if you have certain medical conditions.
If you have chronic illness of the liver, stomach or blood, or have immune disorders, you are at greater risk of serious illness from raw oysters, and should eat oysters fully cooked.
We are sorry for the inconvenience but we do not do separate checks.
We reserve the right to add 20% Gratuity to checks to any party over five people.
We kindly ask for NO SUBSTITUTIONS, and apologize for any inconvenience.
Photo Gallery
snapshots and things
Visit us often to see our latest snapshots — and if you would like to take some yourself, we'll be happy to post them here!*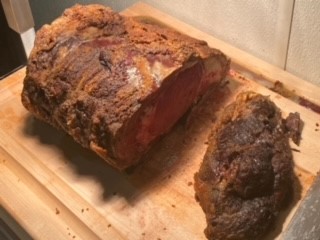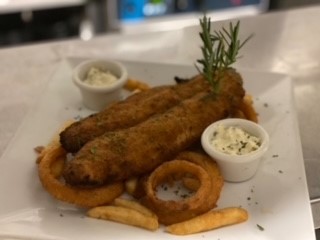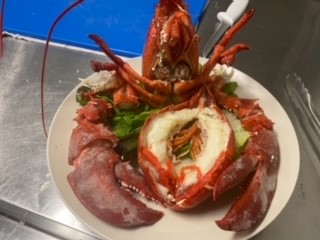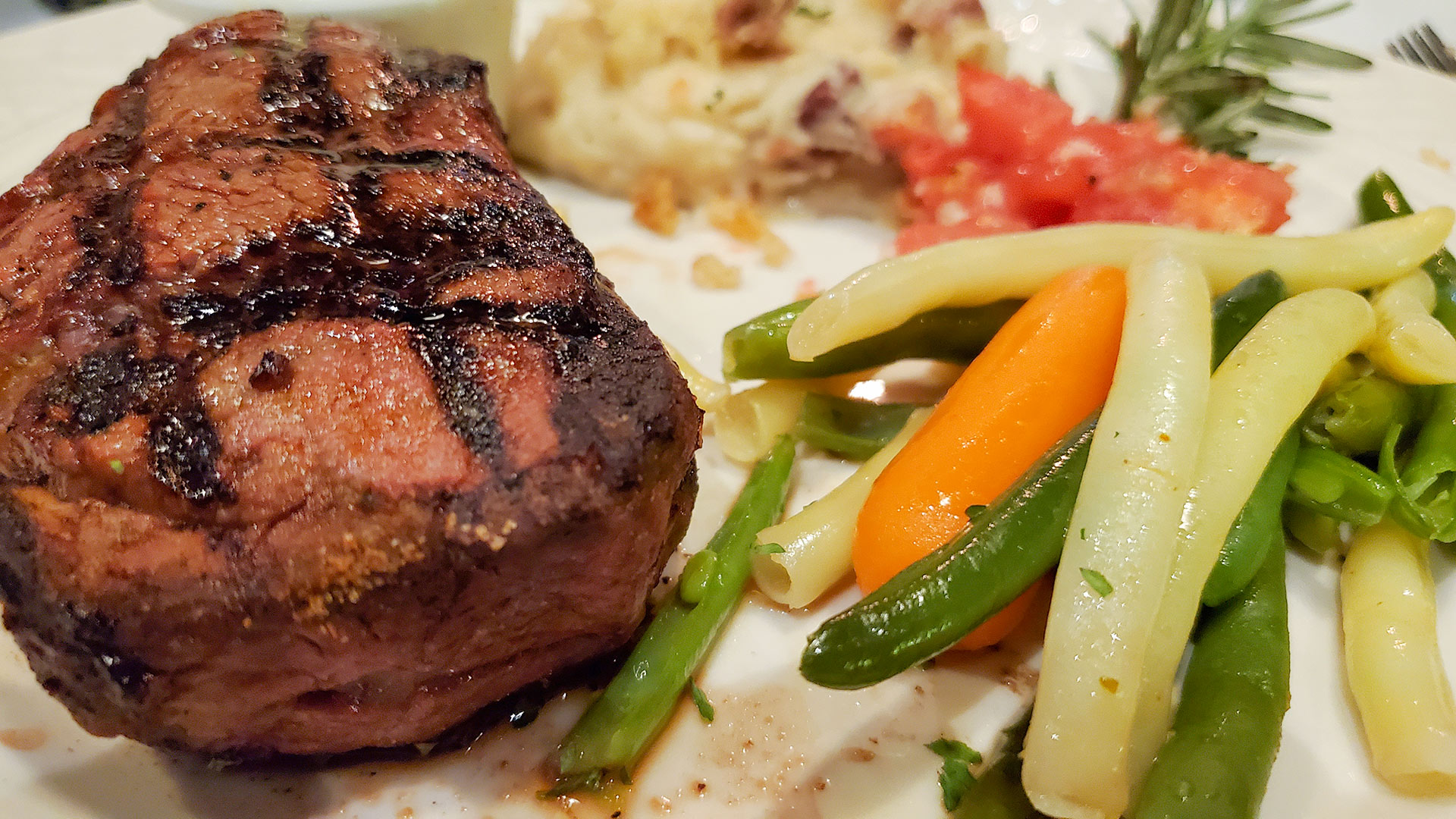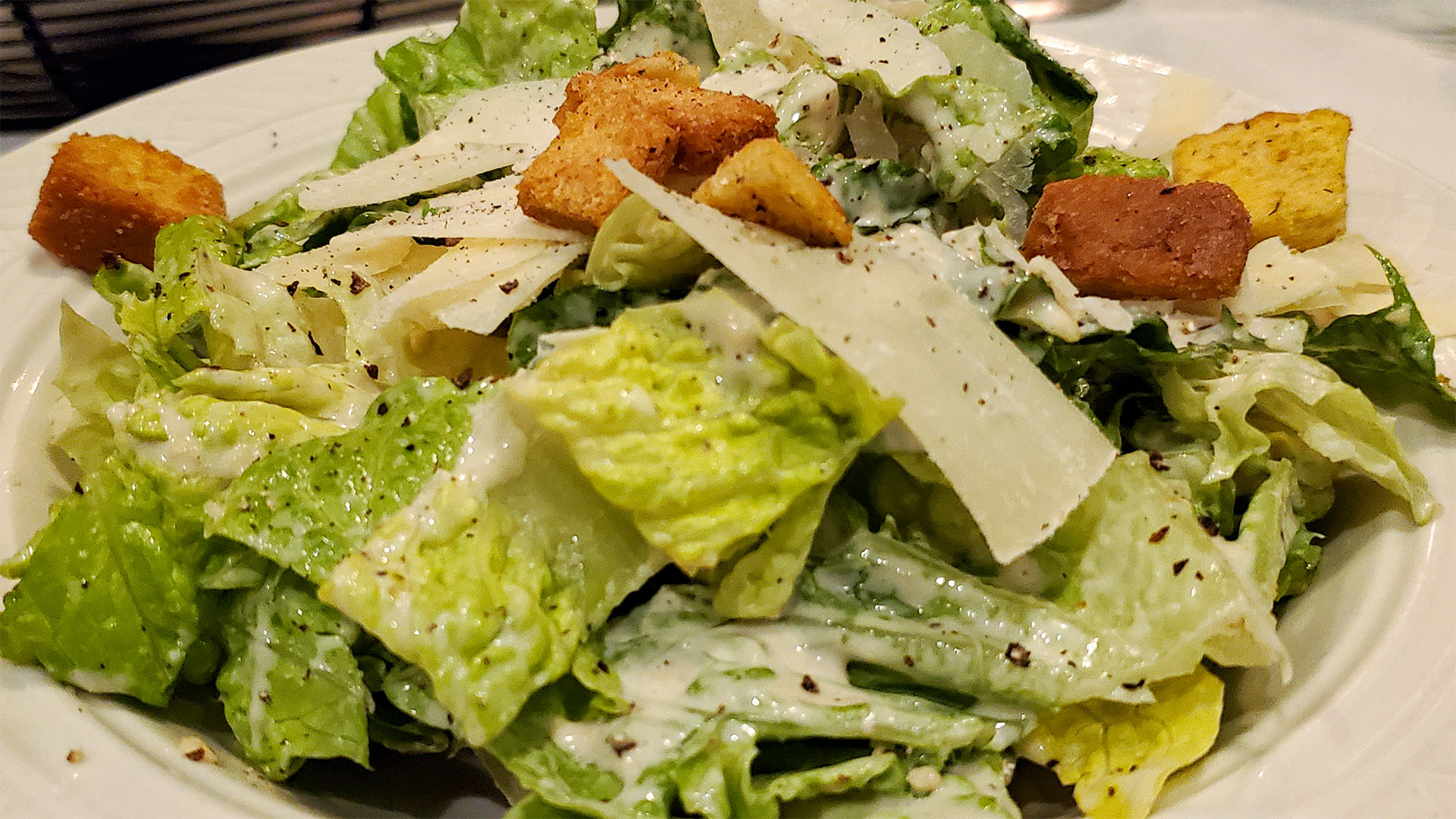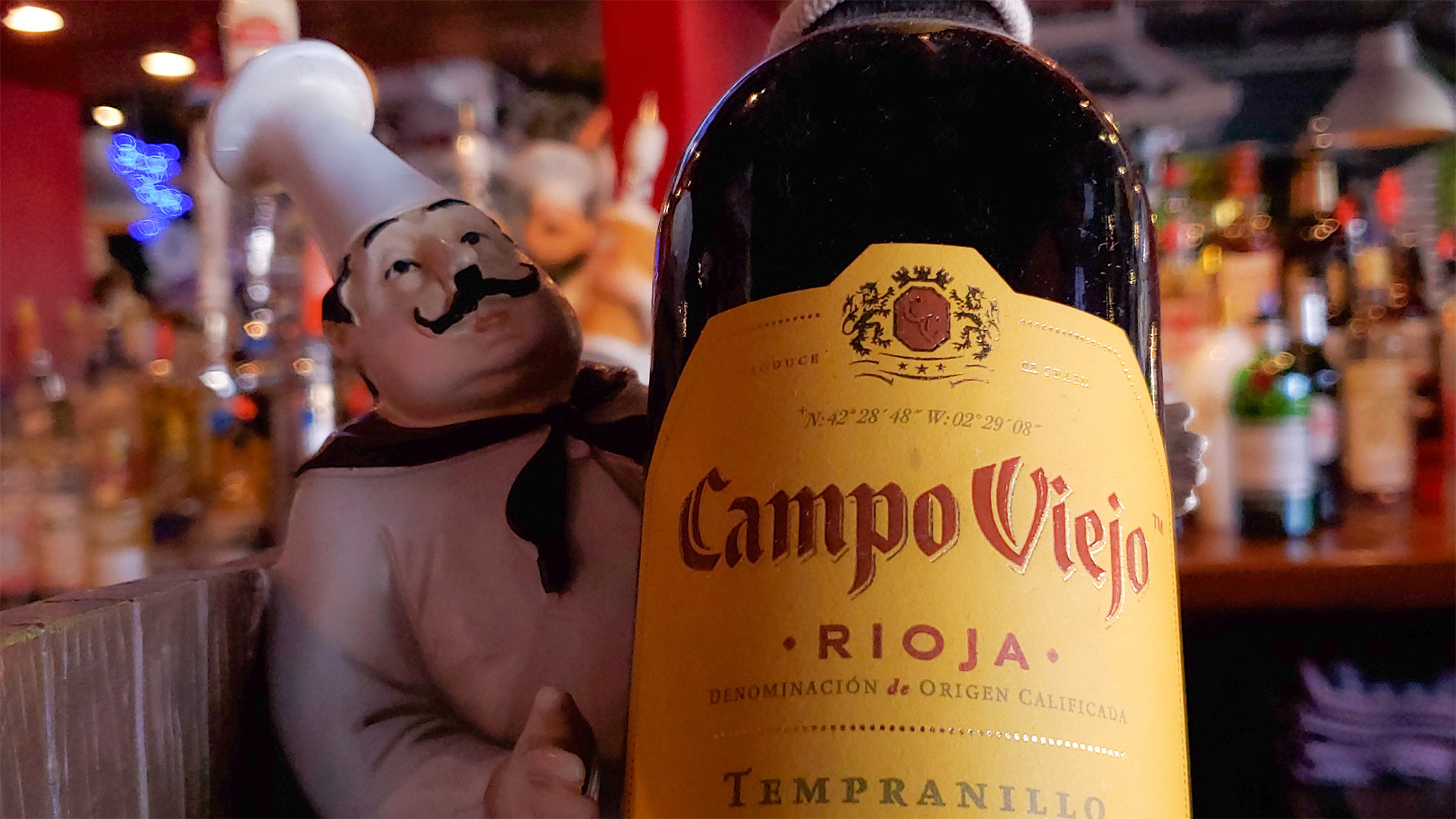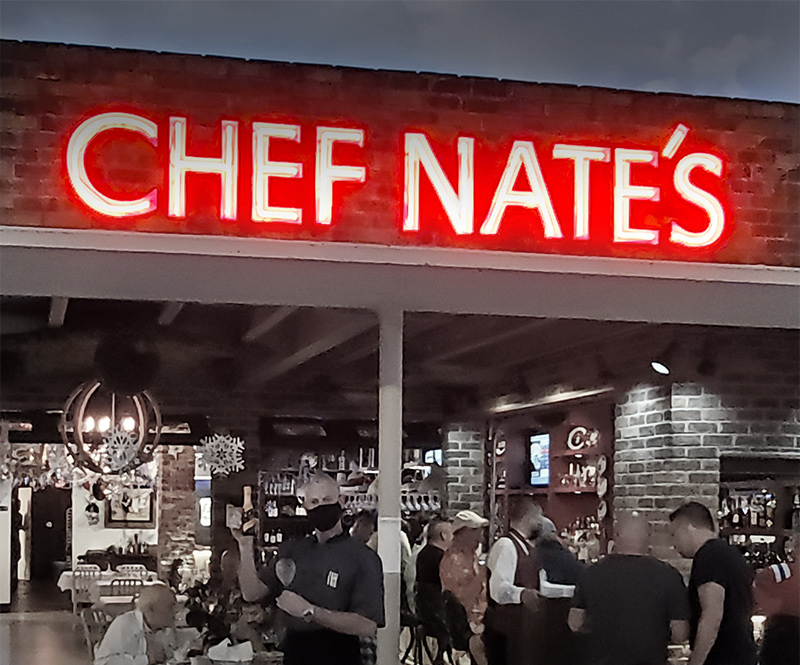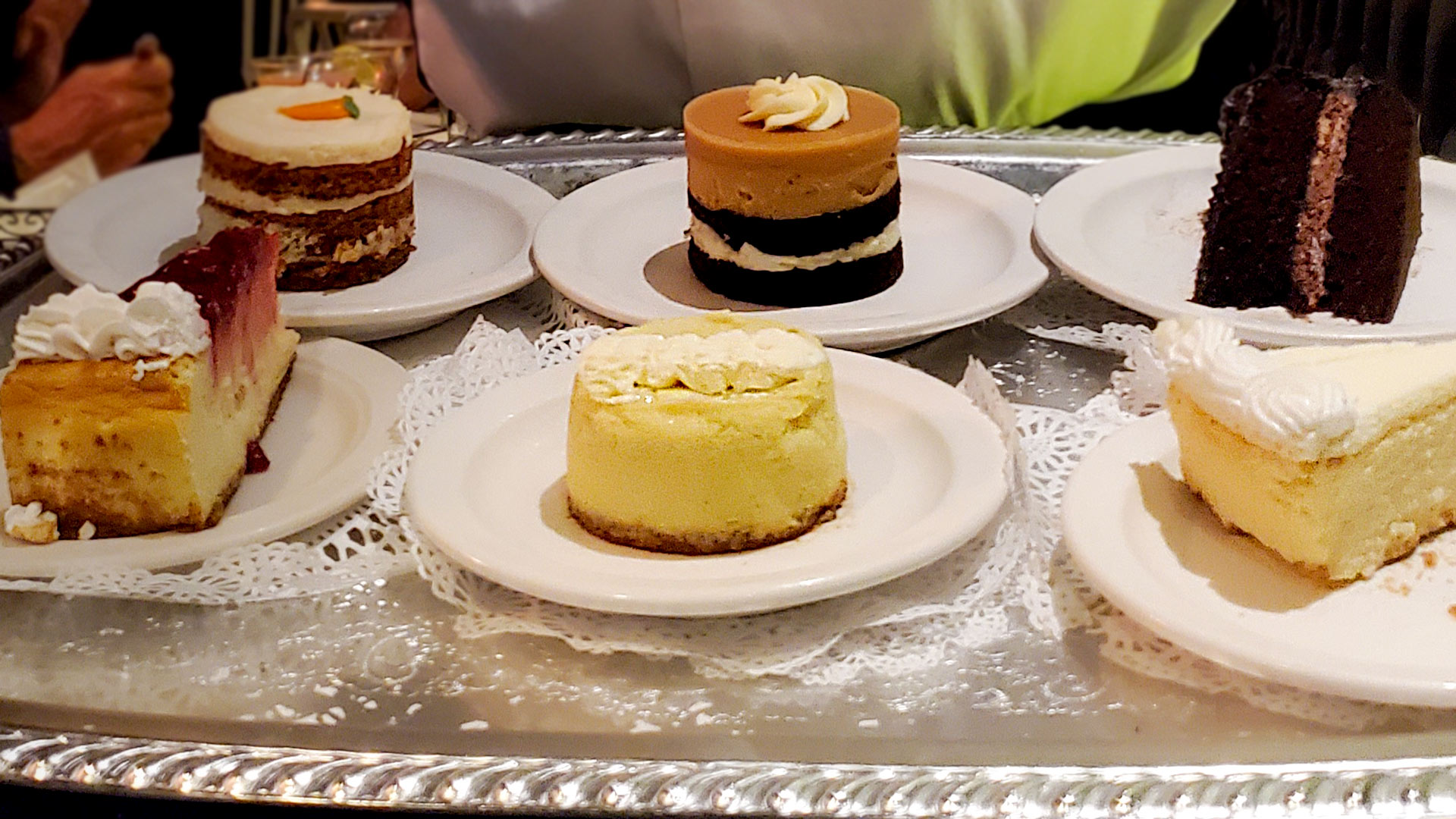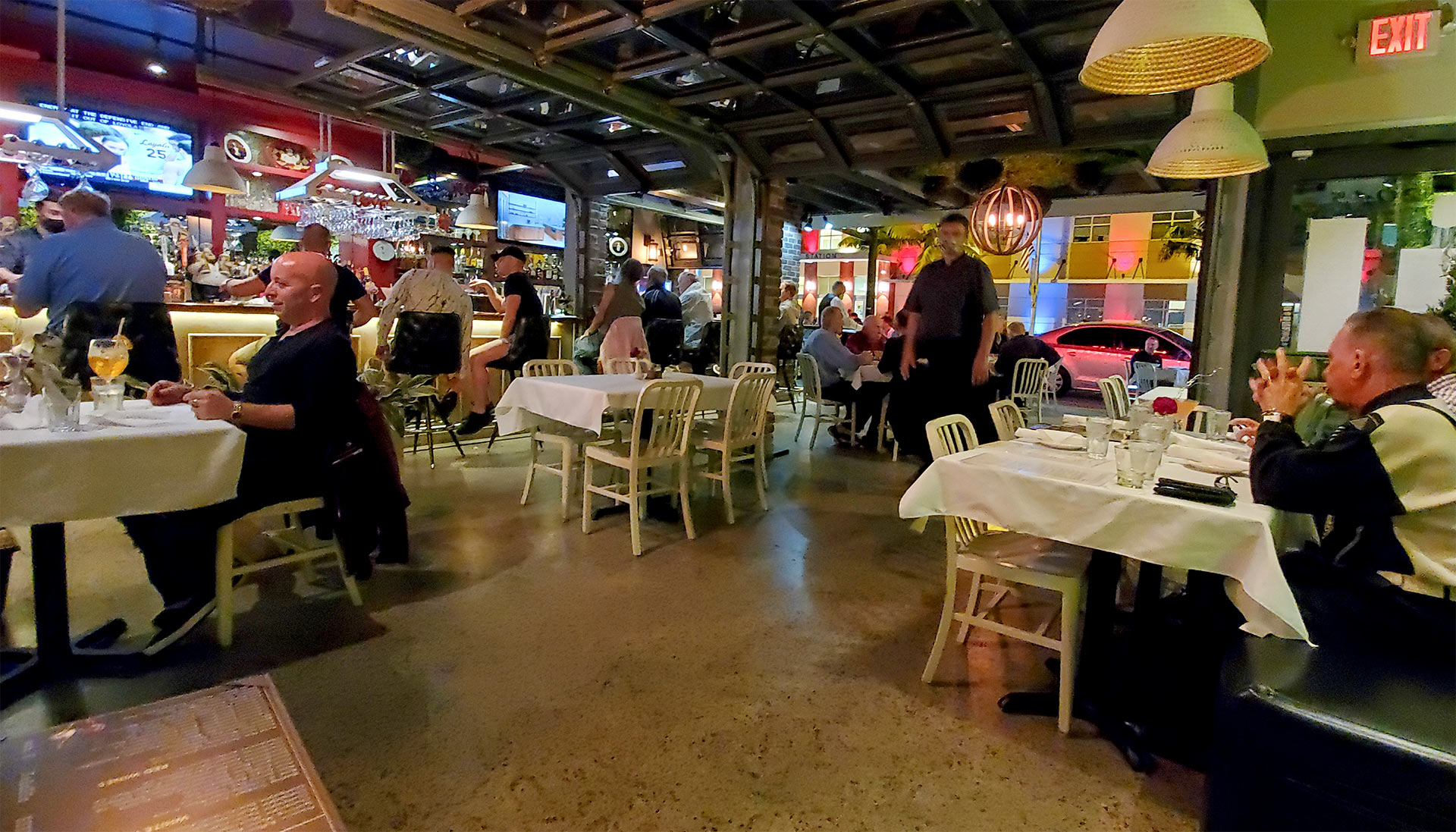 * Subject to approval. Please see our staff for details.
CHEF NATE'S
2045 Wilton Dr, Wilton Manors, FL 33305 954.541.5646
Website by Alejandro Frades 813.404.7641

home